Technology/Innovation
R:COM Fleet Management System
The R:COM fleet management system was implemented in 2008 in order to monitor and improve fleet efficiency. R :COM provides accurate and detailed data on RPM, over-speeding, use of cruise control and time spent idling. These are significant factors in fuel consumption and the user friendly data that R:COM presents is essential in enabling us to maximise fuel efficiency and consequently reduce our carbon footprint.
The live tracking functionality increases fleet security, deployment and efficiency as well as providing functionality to enable our customers to track their cargo in real time.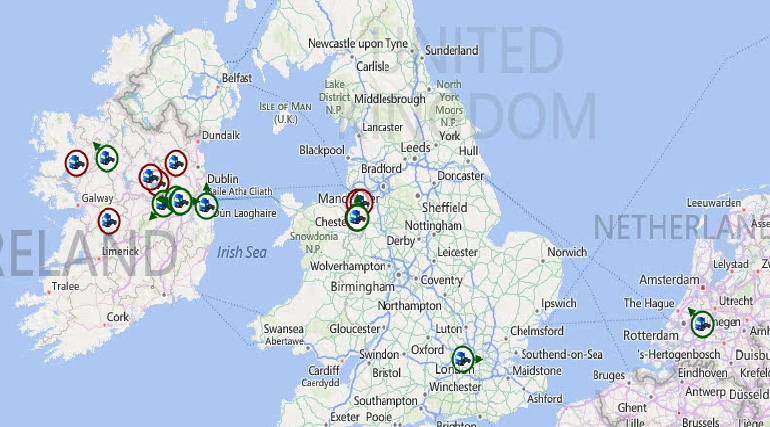 MoveIT Transport Management System
We undertook a review of our Transport Management processes in 2012 and after reviewing and reengineering our process we upgraded our in-house bespoke Transport Management System to the MoveIT system which provides complete control of daily Traffic functions. All jobs entered are automatically allocated a unique Booking Number and will appear on our Traffic diary. The Traffic Management System enables us to keep a track of all jobs, from an initial quotation, through to confirming the price of the job prior to invoicing. A complete suite of reports is available including – Drivers Job Sheets, P.O.D.`s, Traffic Sheet Report, Jobs by Customer Reports, Subcontractors Confirmation Notes etc. All reports can be viewed on screen to provide an instant access to historical information.
The traffic Management system also incorporates document management functionality where PODs or any other paperwork can be scanned to the order and electronically forwarded to the customer should they require.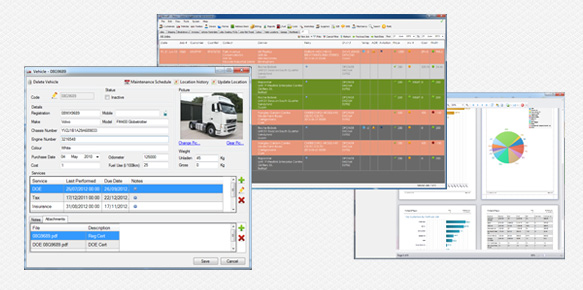 MaintainIT Workshop and Maintenance System
In 2013 we implemented the MaintainIT workshop and Maintenance system in order ensure we meet safety and regulatory standards for all our vehicles in a cost efficient and planned way. It tracks the maintenance history of each vehicle and generates detailed reports that are used for management decision making.