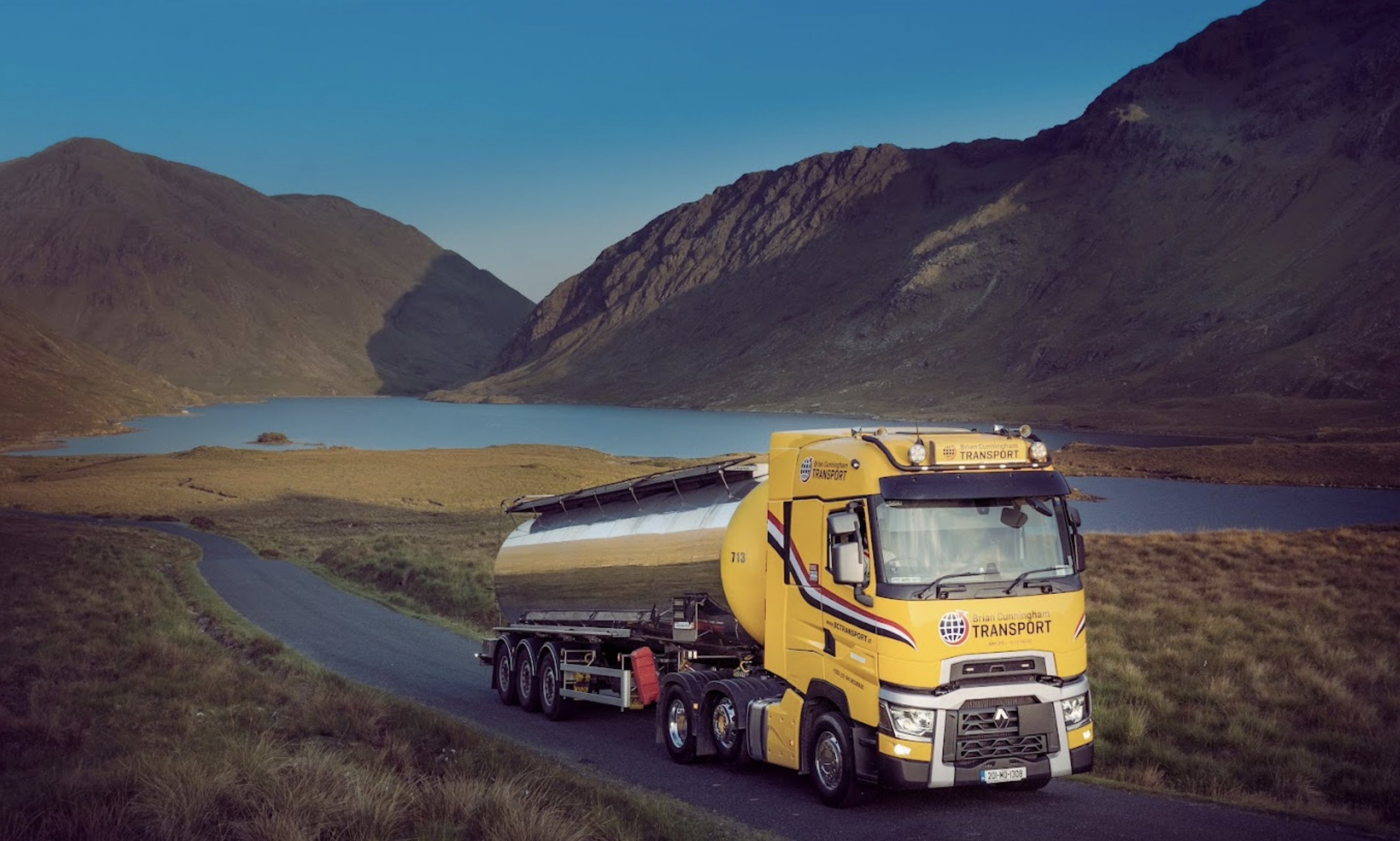 Brian Cunningham Transport
IRELAND - UK - EUROPE
Welcome to Brian Cunningham Transport
Experience Seamless Transport Solutions across Ireland, the UK, and Europe
At Brian Cunningham Transport, we pride ourselves on offering an unparalleled range of transport services tailored to meet your specific needs. Whether you operate within the Agricultural, Construction, Engineering, or Manufacturing industries, we are dedicated to providing exceptional General Haulage Services that you can rely on.
Our commitment to excellence begins with our extensive fleet, meticulously maintained and ready to spring into action at a moment's notice. With this formidable fleet at our disposal, we have the capacity to swiftly respond to your unique requirements, ensuring that your goods reach their destination promptly and safely.
As a trusted provider of transport solutions, we understand the importance of reliability and efficiency in today's fast-paced world. By choosing our services, you can rest assured that your cargo will be in capable hands. We combine cutting-edge logistics technology with a team of experienced professionals who are passionate about delivering superior customer service.
Whether you need transportation within Ireland, the UK, or across Europe, our network spans the region, providing you with a seamless and reliable transportation experience. We are committed to going the extra mile to ensure your complete satisfaction, every step of the way.
Join the countless businesses that have entrusted their transport needs to us. Experience the difference of our comprehensive and customer-centric approach. Contact us today to discover how we can optimise your transport operations and help your business thrive.